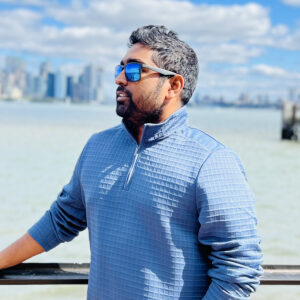 Sequoia is pleased to share that Ravi Chandrasiri has joined the team; take a moment to learn about his background and what makes him tick:
"From a young age, I was captivated by the inner workings of technology and possessed an innate drive to bridge gaps and unravel complexities. Consequently, my unwavering passion led me to pursue a career solely in electronics engineering, a field that has always held my heart.
Having completed my Master of Engineering in Electrical Engineering, my academic journey was shaped by the guidance of esteemed professors and mentors and driven by my unquenchable desire for learning. This path has molded me into a seasoned electronics engineer. With more than ten years of professional experience, coupled with the distinction of co-authoring 16 awarded patents and several research publications, I am deeply proud of my contributions to the field.
Throughout my career, I have been deeply engaged in research and development, refining my skills and knowledge in various domains. IoT development, robotics, applied research, sensor integration, wireless protocols, and firmware are among these. Additionally, I possess a remarkable ability to conceive and execute pioneering commercial solutions, earning me a reputation as a versatile and imaginative problem-solver.
I am enthusiastic to bring my expertise and insights to the winning team at Sequoia. I am eager to collaborate with like-minded individuals in crafting groundbreaking products that will make a lasting and positive impact on the world."